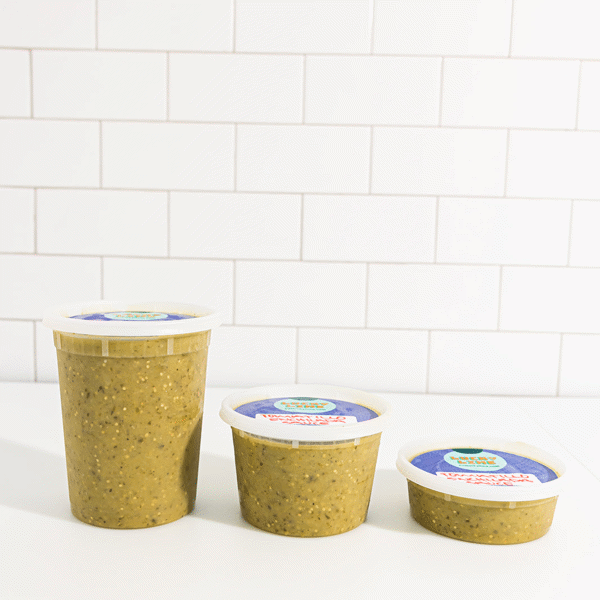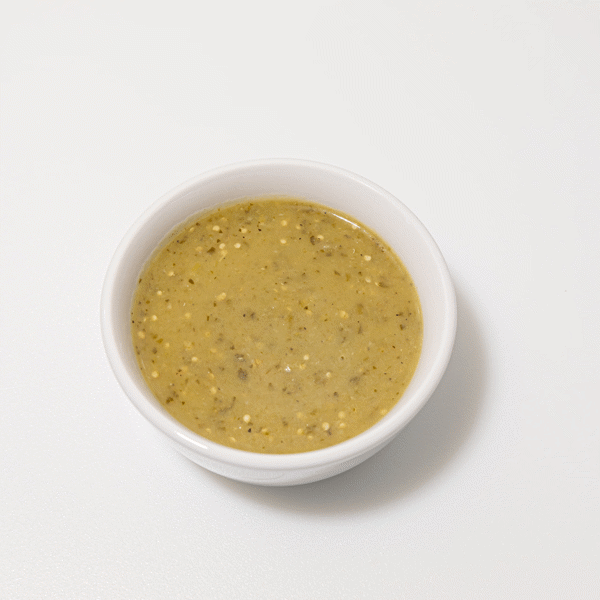 tomatillo enchilada sauce
TOMATILLO ENCHILADA SAUCE
Our green enchilada sauce is both tangy and rich with a mild heat. The perfect sauce for any enchilada filling or chilaquiles.
Heating Instructions: Remove lid, microwave for 3 minutes or place in a pot on the stovetop and bring to a boil. KEEP REFRIGERATED.
Nutrition Facts
(%) - percentage of daily value
0 servings per container
Per Serving
All Ingredients
Tomatillos, garlic, cilantro, lime juice, ground cumin, olive oil, salt, pepper
To find out product pricing and availability, check to see if we are in your area.