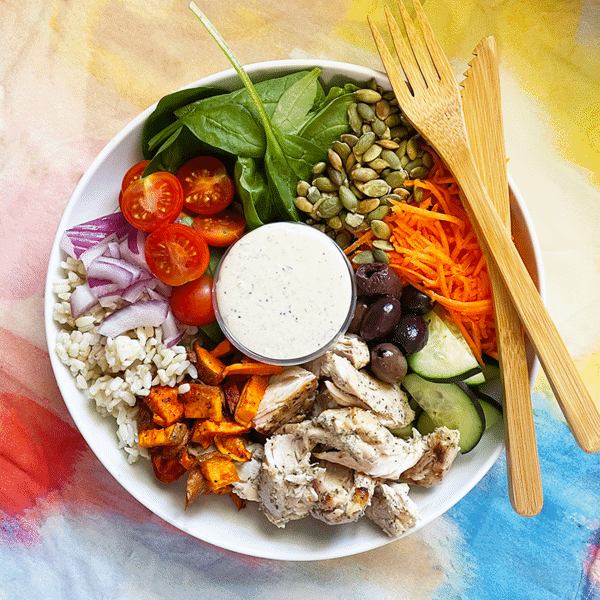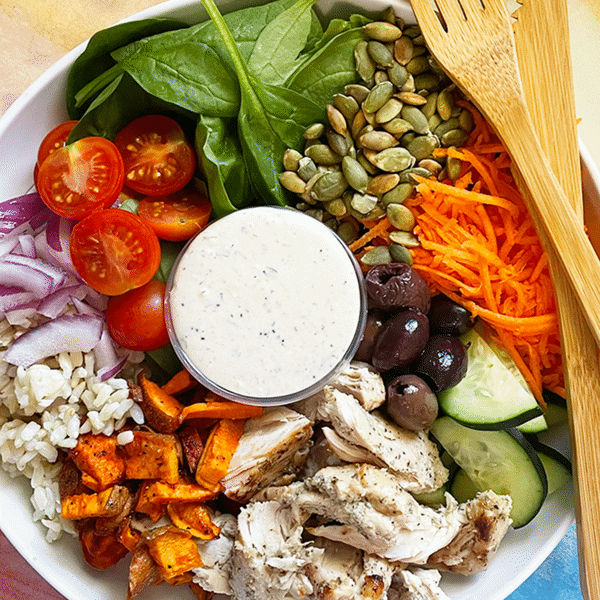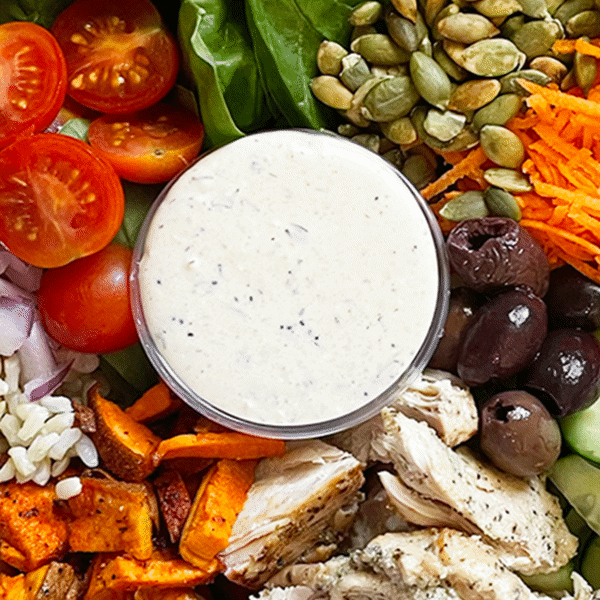 the big salad
GO BIG
The Big Salad
Baby spinach, lime-garlic roasted organic chicken breast, brown rice, paprika sweet potatoes, cherry tomatoes, cucumber, shredded carrots, Kalamata olives, pickled red onions, toasted pumpkin seeds, chipotle blue cheese dressing
Keep Refrigerated.
Nutrition Facts
(%) - percentage of daily value
1 serving per container
Per Serving
Total carbohydrate
117g
(43%)
Includes added sugars
0g
(0%)
All Ingredients
brown rice, baby spinach, organic chicken breast (marinade: lime juice, black pepper, garlic, onion, olive oil, grapeseed oil ), sweet potatoes, paprika, cucumber, carrots, cherry tomatoes, kalamata olives, red onion, pumpkin seeds, dressing: canned chipotles, blue cheese, buttermilk, sour cream, hellmans mayonnaise, fresh dill, dried parsley, dried chives.
To find out product pricing and availability, check to see if we are in your area.